Spaniard sets minimum requirement of return to the top four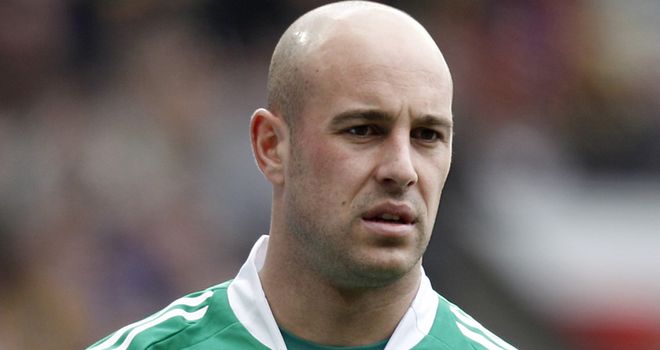 Reina: Reiterated his commitment after interest from Arsenal and United
Liverpool goalkeeper Jose Reina knows it is essential to secure a return to the UEFA Champions League as the club's current squad aim to follow in the footsteps of their legendary predecessors.
The five-time kings of Europe are not playing continental football this season after finishing a disappointing sixth in the Premier League in the last campaign, which followed a position of seventh in 2009/10.
Reina,
who was the subject of summer interest from Manchester United
and Arsenal
before reiterating his desire to stay at Anfield, admits Liverpool's
underachievement is a disappointment.
But the Spaniard is encouraged by the arrival of £48.5million-worth of summer signings and has targeted a return to the top four before next term challenging to win a first league title since 1989/90.
"It's difficult because we have been some distance from those aspirations for a long time," said Reina.
Big history
"The priority is to return to the top four and keep improving. It's fundamental the team gets back into Europe, then next year makes the jump to challenge for the title.
"I have always been in the situation of playing in midweek so it's new for me. They say it can be an advantage (not playing in Europe) and I hope we can benefit from not having such a heavy schedule.
"I think the new signings have the advantage of having played many years in this league, that always makes things easier.
"This club has a big history and we have to follow those legends."
Reina also believes new United goalkeeper David de Gea will go on to justify his £17.8m fee after a tough start to his career in England..
"It is typical that the critics smell blood when there is a mistake," said Reina. "But if Mr Ferguson has put his trust in him by signing him then it seems logical that he will settle and be a quality signing for them."
Source: http://www.skysports.com/story/0,,11669_7108991,00.html